"It's like flipping a switch and getting free traffic and shares…"
GoViral is a free tool for building referral campaigns that get people to share your site, content, or promos so you can generate high-quality traffic fast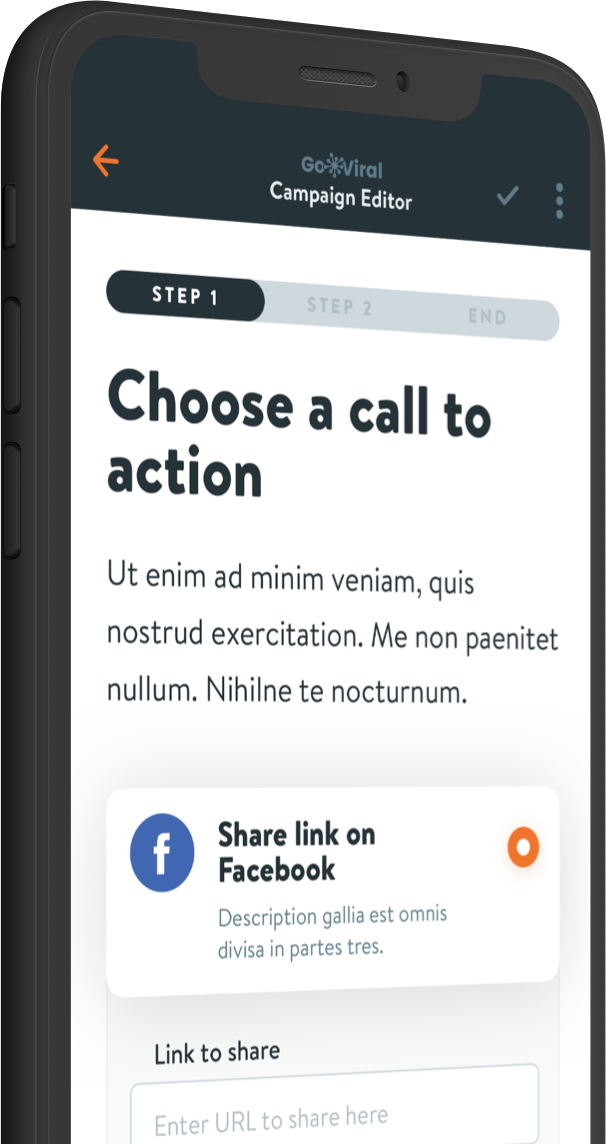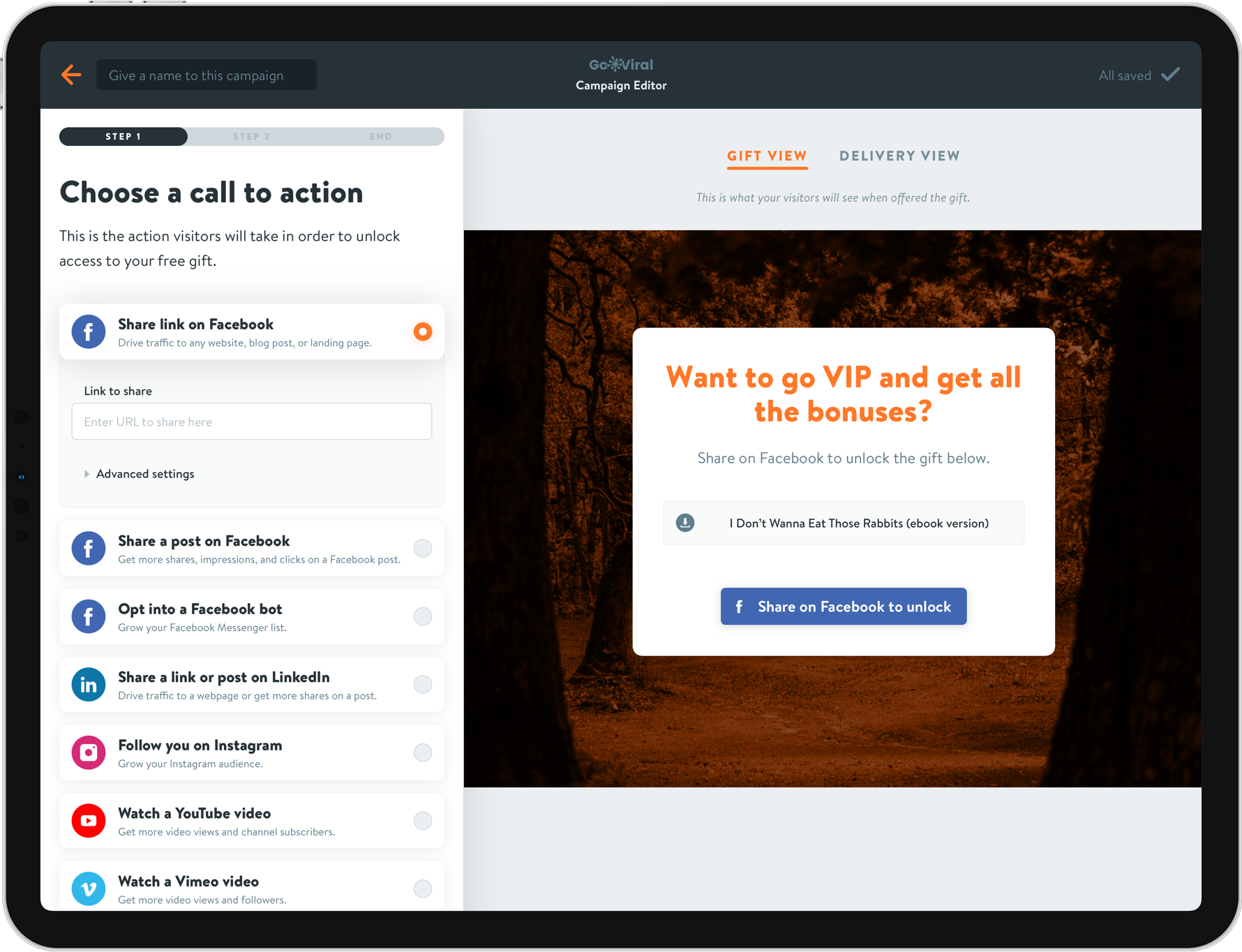 Here's how to grow your traffic automatically with GoViral…
Pick a proven campaign template.

Whether you have a lot of traffic or no traffic, there's a GoViral campaign you can use to attract more visitors. Just pick one and it'll give you everything you need to execute it.

Fill in your GoViral page.

Your GoViral page is the heart of every campaign. It lets you offer people a free gift in exchange for taking an action that gets you traffic, shares, or audience growth.

Pick an action people will take to unlock your gift.

Offer a gift like an ebook, lead magnet, coupon, etc.

Customize images, text, and colors to match your brand.

Launch your campaign. Watch traffic grow.

You'll get a live link to your GoViral page and full instructions for executing your campaign. Once it's up and running, you'll have traffic growth on autopilot.